How can you pay for your FoxPro conversion or migration?
FoxPro Migration or Conversion: Part 4
Once you are satisfied that beginning the Visual FoxPro conversion/migration process is the best course of action for your business, it's worth speaking directly to several developers to get an idea of the total cost of the project.
Here at Foxsoft, we don't 'estimate' for free. We start every single project with a carefully planned roadmap of activities and processes for each unique conversion/migration so that we are as prepared as possible for any bumps that we may encounter on the road to successful implementation.
Once you've got a few quotes, it's worth bearing in mind that the cheapest option doesn't always work out to be the best! Different developers have different skill sets and experiences that may make them more or less suited to your unique conversion; here at Foxsoft, we're uniquely positioned in having both extensive FoxPro expertise and years of experience, and have the ability to leverage all of the hard work that has already been poured into your existing FoxPro system by extracting out the workflows and business logic that works.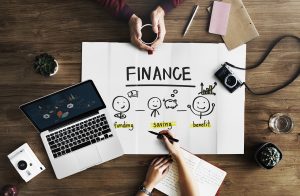 Once you've settled on a developer to carry out the Visual FoxPro conversion/migration work, there are several potential funding routes to consider to pay for this work:
a.) Start saving
b.) Use Capital reserves
c.) Finance the work via a loan
d.) Research & Development tax reliefs – If you are in the UK, you may be able to claim R&D reliefs which could potentially help to offset some of the costs of re-developing your system. R&D reliefs support companies that work on innovative projects in science and technology, as long as you can explain how a project:
looked for an advance in science and technology
had to overcome uncertainty
tried to overcome this uncertainty
couldn't be easily worked out by a professional in the field.
For more information about Research and Development Tax Relief, visit: https://www.gov.uk/guidance/corporation-tax-research-and-development-rd-relief
When you're ready to enlist the help of a developer to aid with the conversion/migration of your existing software, it's also important to discuss timescales for work with your development team.
This is due to the fact that, prior to any work being carried out, you'll need to understand fully whether any 'downtime' will be required that may have a direct impact on the working ability of your staff members so that you can adequately prepare for this event, and advise your customers/suppliers about this too.
Get in touch with us if you would like to discuss your individual needs and circumstances – we would be more than happy to provide some initial guidance or fill in the form below for some sensible advice on the subject.
In our next and final article, we look at whether you should do it yourself or outsource.